Top 30 Miss Universe Philippines 2021 Candidates Named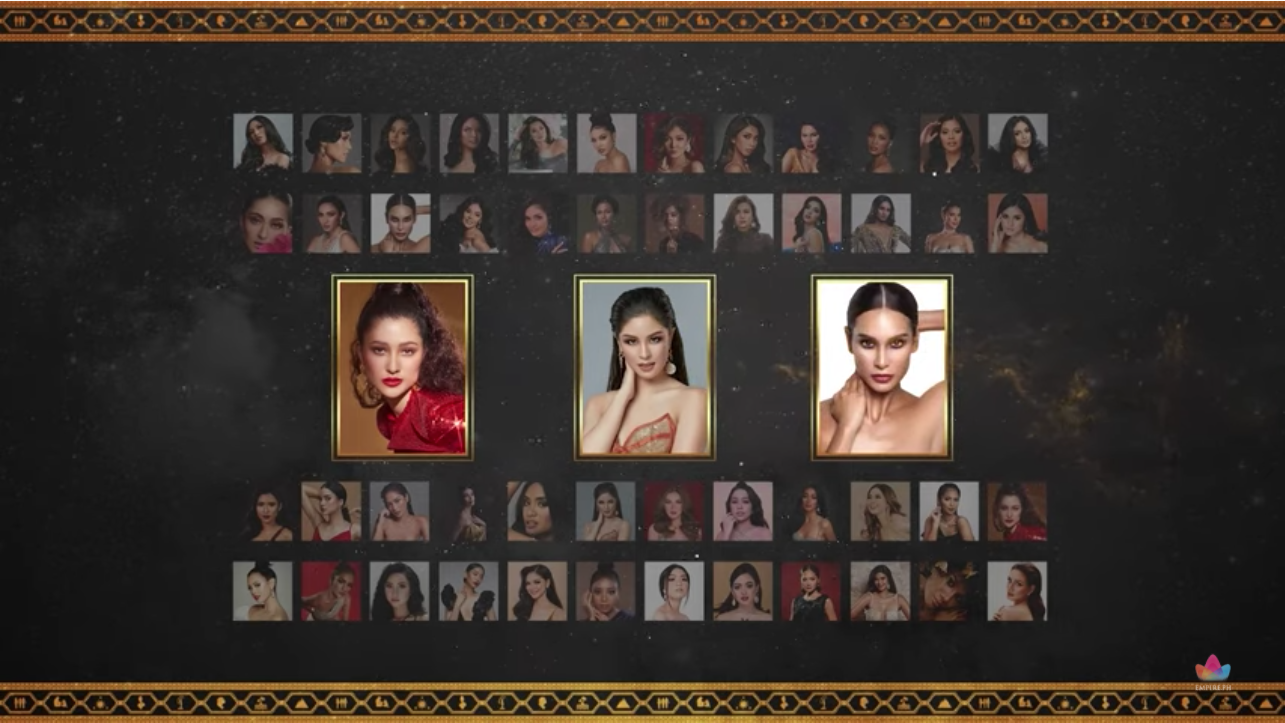 Miss Universe Philippines has announced its 30 best candidates!
The finalists were revealed at a virtual event live streamed on the Empire Philippines YouTube page on Wednesday and hosted by Miss Universe Philippines 2020 4th finalist Billie Hakenson and Nico Locco.
Of the last 30 delegates, 27 were chosen by a group of panelists based on their performance in all of the challenges. Fan votes from previous challenges were not taken into account in the selection.
Meanwhile, the three finalists who got the most fan votes on the Miss Universe Philippines app from August 22-31 automatically moved on to the next round.
Here are the finalists in random order, including the three fan-voted delegates (with asterisk):
1. Grace Charmaine Banua Vendiola
2. Vincy Labadan Vacalares
3. Noelyn Rose Mabuhay Campos
4. Rousanne Marie Bernos
5. Maria Corazón Abalos
6. Janela Joy Cuaton
7. Kheshapornam Ramachandran
8. Maria Ingrid Teresita Santamaria
9. Izabella Jasmin Umali
10. Maureen Christa Wroblewitz *
11. Princess Kristha Singh
12. Jedidah Hefervez Korinihona
13. Jan Louise Abejero
14. Leren Mae Bautista
15. Jane Nicole Minano
16. Krizzaleen Mae Valencia
17. Michele Angela Navarro Okol
18. Megan Julia Roa Digal
19. Beatrice Luigi Gomez
20. Kirsten Danielle Delavin *
21. Victoria Velasquez Vincent
22. Chella Grace Falconer
23. Joanna Marie Rabe
24. Katrina Dimaranan
25. Christelle Abello
26. Mirjan Hipolito
27. Ybonne Ortega
28. Isabella de los Santos
29. Simone Nadine Bornilla
30. Steffi Rose Aberasturi *
The grand coronation night of Miss Universe Philippines 2021 will take place on September 25. – RC, GMA News