How has Brexit affected the recruitment of teachers in international schools?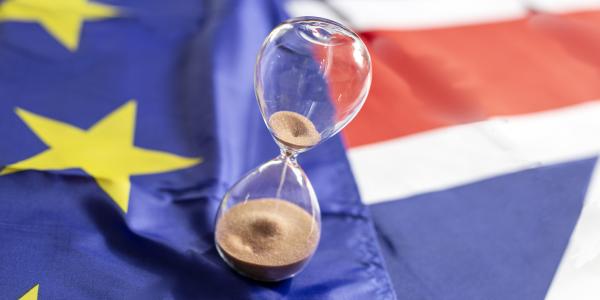 It has now been five years since the UK voted to leave the European Union.
In the summer of 2016, no one could have predicted how the coming years would unfold and the impact they would have on schools and education.
Of course, the biggest shockwaves felt in classrooms and staff rooms did not come from Brexit, but from Covid-19, with the UK's fractured relationship with its mainland neighbors put into perspective by the global pandemic.
The movement of British and European citizens was restricted, but it was in order to stop the spread of Covid, not because of the political relations between the two regions.
Now, however, as European countries begin to contain the virus and recover from the disruption caused, attention is once again shifting to Brexit and how the teachers' movement could be affected.
With the Withdrawal Agreement operational from January 2021, hiring UK staff in the EU, and vice versa, is subject to more paperwork than in the pre-Brexit world, which may prevent many people to apply for jobs abroad. But six months after Brexit, has this been the case?
We spoke to three leaders working in European international schools, all of whom regularly recruit British teachers.
Brexit: what future for the recruitment of teachers in international schools?
"It is now more difficult to recruit in the UK," says Claire Nuttall, deputy principal of St George's International School in Luxembourg. "We need more time to sort the documents. "
It is perhaps not surprising. Before the Brexit deal came into effect in January, UK teachers were free to work across the region and went through an almost identical application process to local staff.
This is no longer the case. For Nicholas Hammond, director of the British School of Paris, paperwork is also a major headache.
"The main concern at the moment is the time it takes for working papers to be processed now that the UK is a third country. [non-EU member state]", he explains.
"We have been very well supported by the local authorities on this point and the regional government is of course keen to make Paris, in particular, as attractive as possible. "
Britons still excited about European jobs
However, despite delays in visa processing and red tape, it appears that Paris and other EU destinations are indeed attractive to British applicants. And although Covid has played a role, many of these teachers already based in the EU are reluctant to look for work at home.
"We have very few employees returning to the UK," says Nuttall. "In fact, the reverse has happened: there has been a change so that the staff who leave have moved to other jobs in Luxembourg, rather than returning to the UK. On the contrary, Brexit has made people less likely to return.
"We had a very good swimming pool [of applicants] this year. Maybe because we interviewed earlier. We also have a new trend of staff who have returned to the UK who have chosen to come back to our school and to Luxembourg. "
In Paris, Hammond also saw a wave of applicants eager to secure jobs within the EU.
"While we were very concerned about the effect of Brexit on our ability to recruit, the reverse was true," he explains.
"Since Brexit, we've had some of the strongest fields of employment, including topics that we would traditionally have considered difficult to recruit. It seems that despite initial concerns about the right to work and labor migration, people are ready to settle in France.
Post-pandemic issues
Nonetheless, while UK-based staff are still keen to relocate to EU countries, the travel restrictions put in place over the past 18 months have made it a challenge.
Some expatriate staff have not been able to make their usual trips home to see friends and family, and Hammond expects to see a spike in movement once travel returns to pre-Covid levels .
Sarah Ford, elementary school principal at the Danube International School in Vienna, also considers that the impact on staff movements is biased due to the continuing effect of the pandemic.
"A few staff have returned to the UK, and two have decided to stop teaching for a while – possibly due to exhaustion from Covid pressures, and also the illness of relatives of back to the UK, rather than pure Brexit, "she said.
Later, Ford expects reality to strike harder when it comes to opportunities for UK staff due to Brexit.
"I see a huge and lasting impact on the teachers' movement," she said. "We [UK nationals] are now perceived the same as English speaking teachers in other parts of the world – there is no red tape advantage.
"Even for those of us who have the right to reside in the EU after Brexit, it doesn't help changing countries. Indeed, I am no more employable in France or Spain than a Canadian, the United States or Australia, etc. It is also much more difficult for traveling companions to reach teachers, as they are considered third country nationals. "
A question of politics
Much of the problem, beyond the regulations and requirements themselves, seems to be the politics surrounding them.
The Brexit debate coincided with a rise in nationalism on both sides of the Channel and severed relations the UK had with the rest of the continent.
"I think Brexit has made a lot of people less happy to work in the UK," says Nuttall. "Right before Brexit we had a lot of applicants who wanted to leave the UK but had not previously considered international education."
For Hammond, there is still a long way to go and the political position of the two regions will be decisive for the evolution of things.
"As for long-term concerns, I suspect a lot will depend on how Britain chooses to position itself – whether in partnership with the EU, rather than competing with the EU, we could maintain a relatively easy movement, "he said.
"If a more isolationist or competitive stance is taken, it may well result in the establishment of a much greater number of barriers to movement.
"It will be interesting to see if Britain's declining role in Europe and as a more global country will mean that local populations in Europe will start to shy away from British education, seeing it as less compatible with European systems. .
silver linings
"[A] the loss of access to UK universities at EU rates also means there will be a drop in interest. "
Despite all this, Hammond still sees a bright future for British teachers in international schools in Europe.
"Most national governments are realizing that the presence of a wide range of educational options, including international schools or British schools abroad, reinforces the offer they offer," he said. he declares.
"As a result, I believe that despite a rise in populist nationalism, the place of international schools will remain and British teachers will be welcomed internationally."