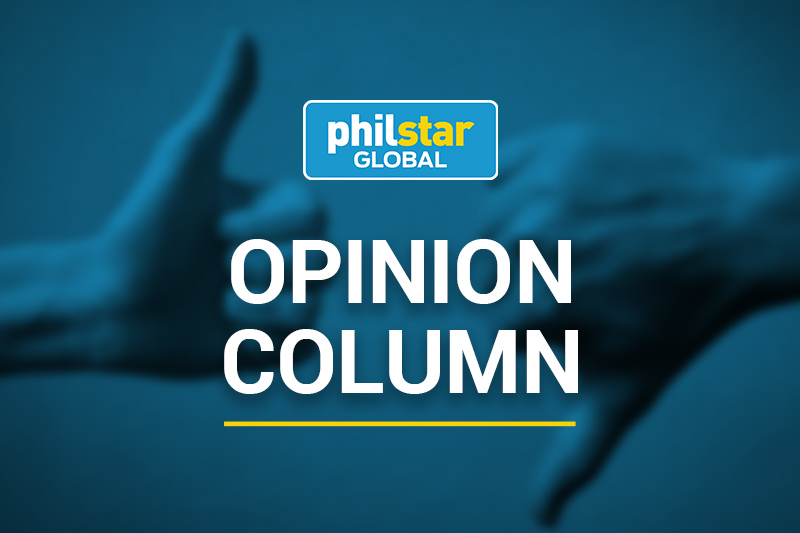 This electoral cycle, it seems, the political party system is deteriorating every day.
The biggest insult so far has been the decision by several presidential candidates to include candidates already declared for their rivals on their senatorial slates. You could call the practice "candidate poaching".
This had never happened before. In the past, and very rarely, political parties have adopted "guest candidates" in their senatorial formation. The last to be honored with such an adoption, if I remember correctly, was Miriam Defensor Santiago – and only because, well, she was Miriam.
Three presidential camps engaged in this practice of "candidate poaching": those of Manny Pacquiao, Leni Robredo and Ping Lacson. To be fair, Camp Lacson had declared its senatorial formation ahead of the others, only to see its candidates poached by camps Pacquiao and Robredo.
Of course, the poached (or "split") candidates are those who rank fairly well in voter preference polls. Either that or they bring reliable command votes with them.
Raffy Tulfo, "shared" by at least two presidential camps, is an example of the first. It ranks first in almost all preference surveys.
Joel Villanueva is an example of the latter. He built a political career from the leadership votes of the Jesus is Lord evangelical movement.
It is clear that the current practice of "splitting" Senate candidates is for the sole purpose of improving the chances of the presidential candidate – never to honor "adopted" candidates for the Senate. Campaign tacticians calculate that poaching / splitting Senate candidates will help them garner more votes. Campaign tacticians are always the most cynical.
But what does the practice of poaching / sharing of candidates for presidential candidates say? Or these senatorial aspirants shared by rival camps?
The "split" senatorial aspirants are, by categorical imperative, barred from endorsing any of the rival presidential candidates on whose lists they also appear. But can they appear on stage with any of them?
On the side of the presidential candidates, the poaching / sharing of senatorial bets indicates that all ideological and programmatic borders between political parties have been erased. It has become a free competition for all where the survivors will have only their high memory to thank.
Of all the candidate poaching camps, it was Leni Robredo's and his bizarre mix of senatorial bets that sparked the most internal controversy. Its senatorial list appears to defy the laws of political gravity and principled electoral conflicts.
Together in its senatorial lists are candidates who would otherwise be irreconcilable. There are Jojo Binay and Antonio Trillanes, Leila de Lima and Dick Gordon. Seeing them share the same stage is a spectacle in itself. It is the pinnacle of cynical politics.
Leni's strategic trajectory could have made his senatorial choices predictable. Although she remains at the helm of the LP, she filed as an independent. She justified this by saying that she wanted to "unite" the "opposition". Its wild mix of senatorial slate tells us what it meant to "unite" "the opposition".
Recall that Ping Lacson confirmed an attempt by Camp Leni to poach his running mate, the popular Tito Sotto. We didn't hear the last time about Leni's "principled" policy.
Yesterday, in a television interview, Raffy Tulfo confirmed that he was in talks with Camp Leni – and also with Camp Bongbong Marcos – for inclusion in their senatorial lists. Having dominated the senator's voter preference polls, Tulfo could be the son of all camps. This could explain why Leni mysteriously left a window open in her Senate ticket.
A disappointed Neri Colmenares, however, blamed his exclusion (so far) from Leni's List on objections raised by Trillanes. This raises another vital question: to what extent is Trillanes able to dictate Robredo?
Leftists were so disappointed with Colmenares' exclusion that even CPP chief Joma Sison from his sanctuary in the Netherlands let out a howl. Left-wing National Democrats claim a solid electoral base of 3.5 million. It's probably bloated. They have never won a national elective office and their share of list seats decreases with each electoral cycle.
Between the NDF and the Jesus is Lord movement, the latter seems to have the most reliable voting capacity. In addition, the NDF has a long history of treating elections as fundraising opportunities. This record is not very encouraging for potential allies.
In any case, all the cynical maneuvers that we have seen in recent days are not good news for those who wish to see electoral democracy mature in this country on the basis of a strong political party system.
It is only with a strong political party system that we can build a political class of statesmen, educated in the vital issues of the day. Political parties impose a level of accountability on office holders and introduce predictability in government-to-government transitions.
Without a strong political party system, electoral democracies degrade exactly as we are today. Elections become popularity contests. Politicians with no idea get elected to serious legislative or political positions.
Each national election becomes the occasion for a rise in uncertainties. Since they are not elected on the basis of a program of government guaranteed by a political party, each new group of leaders adopts policies on the basis of what suits the crowd of the moment. This makes our political architecture slippery and subject to sudden and unexpected changes.
The nation cannot progress on the basis of an immature electoral democracy.