AFC prepares for Congress and internal elections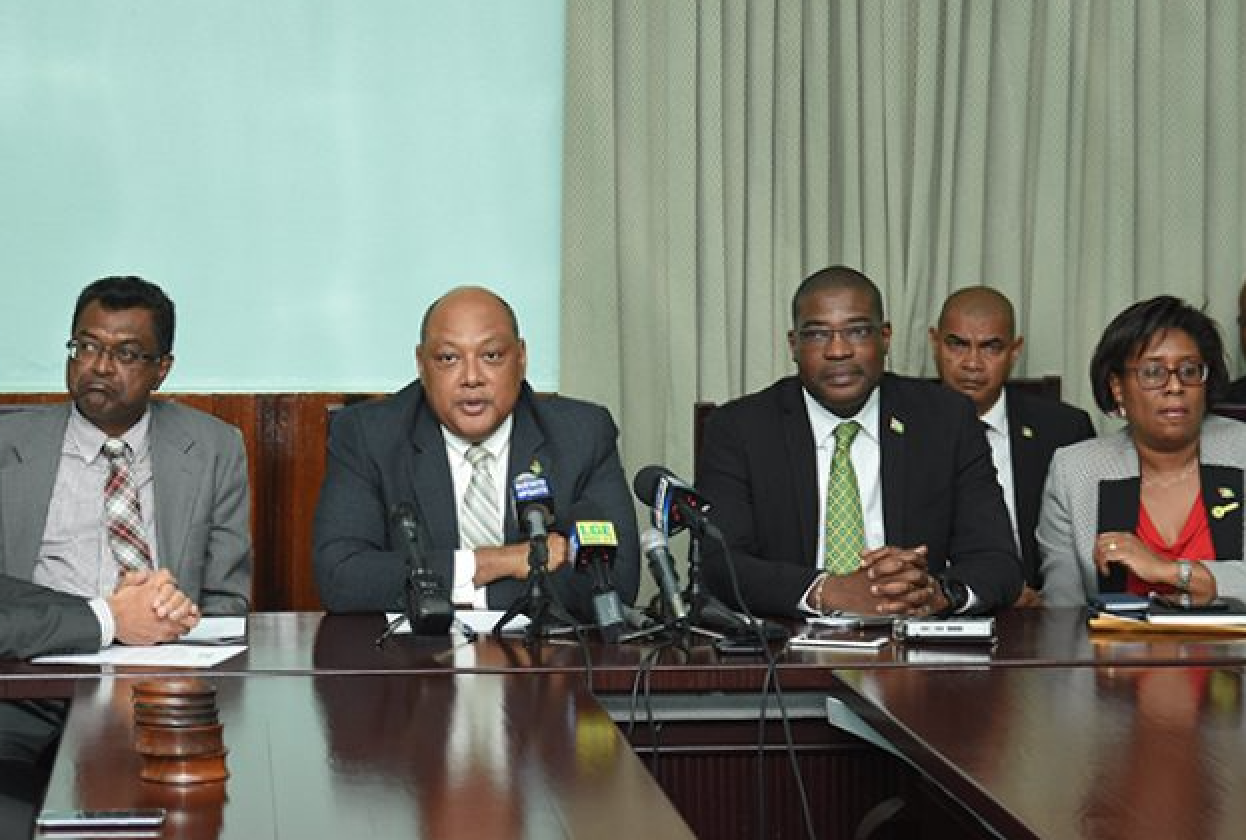 Alliance for Change (AFC) general secretary David Patterson announced the party is preparing to host its biennial convention of delegates to elect new leaders.
The last AFC congress was held in July 2019 and was due to be held at the end of this month. However, due to the COVID-19 pandemic, the party is now considering a way to host the conference while ensuring the safety of delegates.
"What I can say categorically is that we will have our national conference this year, there is no attempt by management, or any of the members to postpone it any longer than necessary, all our regions have been prepared and have been working towards the elections and our conference at this particular time. So the only difficulties are obviously the issues related to Covid, "Patterson said at an AFC press conference on Friday.
According to the AFC general secretary, the party's national executive will meet in August. The party has seen an increase in the number of delegates to its convention.
"And these delegates come from both Guyana and the Diaspora, which is Canada, the United States and the United Kingdom. In addition to the approximately 400 delegates, our national conference also allows observers. Delegates are those who are authorized to vote and propose motions and their representatives from each region or chapter, observers are obviously members who are not delegates but have full access to the meeting, the only restriction is voting time, "Patterson mentioned.
Since leaving office as a member of the UNPA + AFC Coalition, the AFC has seen a number of resignations from various party officials.
"So we are trying to find a method in these times of COVID to accommodate over 400 people. We have already made the decision that the next conference will be reserved for delegates but that represents 400 people. We looked at the option of a hybrid system, whereby some members will be able to connect virtually, "said Patterson.
At the last AFC conference, Mr. Khemraj Ramjattan was elected leader, while Raphael Trotman was elected party chairman. David Patterson was elected general secretary while Cathy Hughes won a landslide victory for the post of vice chairman of the party. Party insiders believe Cathy Hughes might be the best fit right now to take over the leadership of the party.